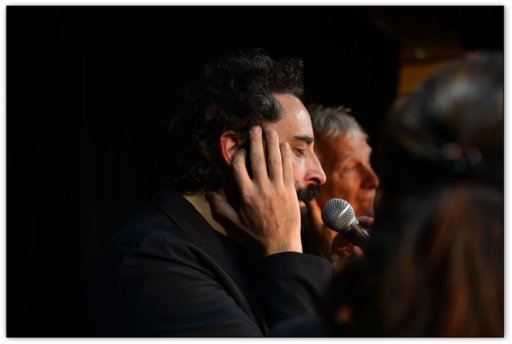 A CAPPELLA 
Gwenn Masseglia, Francoise Marchetti, Luca Pellegrino, Michel Bianco. Une promenade dans les Alpes du Sud, entre Piémont, Ligurie, Provence et Pays Niçois. A voix nues. Chants traditionnels contemporains.


A CAPPELLA & A CANDELLA. 
Without sound system(dubbing) and without electric lighting, in small places. Without subtleties. As closely as possible to what we are


DOGORA 
Because the musical quality of the words is in the middle of all its creations, Etienne Perruchon invented an imaginary language equipped with all the European vocal influences, a melody like a synthesis of all his intimate emotions. Musique Etienne Perruchon

MIEDJOU Orchestre à cordes vocales. 
Miédjou, instrumental version of Corou de Berra. Repertoire mainly consists of contemporary creations. A universe not formatted, to discover


MUSICA SACRA Invité Pierre Perdigon, Orgue
Musique Sacrée dans les Alpes du sud. Manuscrits & transmission orale.

CALENA
CALENA
Noëls popular of Provence & the Country Inhabitant of Nice. Unaccompanied second reading of this rich and authentic heritage. Available in December.
Le Monde de la Musique

"That does make the so powerful charm of this vocal quartet? The choice of its melodies never banal, a polyphonic art with varied turnings…" Franck Bergerot
Sandro Gastinelli, cinéaste

"The course of Corou de Berra is single because on the basis of the traditional repertoire, it succeeds in developing a creativity which enters the contemporary fully"